Please read carefully. 

Please type your info correctly. 

All the info you provide will be used to print your event hang tags. These must be present, visible, and hanging from your mirror to allow entrance into the event area. Payment for event registration grants you parking access inside the event field. 
2020 EVENT DETAILS - FAREWELL EVENT
Saturday May 2nd, 2020 (Rain or Shine)
This will be the last hello and final goodbye for MATM. 13 years strong so join us and celebrate the Mustang and our final event. We are planning on going back to our roots and closing out with a bang. This show started more as a family reunion. There were no awards. There was no judging. We just had a relaxing time in the park looking at beautiful Mustangs. People could walk around the show without feeling they would miss the judges. They took their kids to the top of the mountain without the stress of getting back to their car in time to be judged. I want to go back the the days of chill. The basis on what built this event. We will have several awards presented from our team. These awards won't be based on cleanliness so no need to stress about cleaning. These are based on what we love at the show.
Specialty award include the following that are hand selected by our team:
FAVORITE PAINT | FAVORITE WRAP | FAVORITE INTERIOR | FAVORITE ENGINE | FAVORITE FEMALE DRIVEN (CHOSEN BY FEMALE) | FAVORITE SPECIAL EDITION | FAVORITE OVERALL | FAVORITE DISPLAY | FAVORITE ORIGINALITY | FAVORITE BONE STOCK | FAVORITE CONVERTIBLE | FAVORITE LICENCE PLATE | FAVORITE CLASSIC | FAVORITE FOX | FAVORITE SN95 | FAVORITE NEW EDGE | FAVORITE S197 | FAVORITE S550
Entire show is Display Only
$25 SHOW FEE | Park entry is still a separate cost of $20
We are going with a "Pack the Park" slogan. Create the largest Mustang cruise-in in the southeast. Bring your friends, family, clubs, etc. As always food will be on site and we will work hard to provide more vendors for 2020. Come as you wish. Leave as you wish. Stay as long as you like. Arrive with your group, park with your group. No reserved parking. No VIP. Get in where ya fit in. We will still have the show packets sent out with your shirt and hang tag for show entry.
REGISTRATION $25
REGISTRATION INCLUDES:
PARKING INSIDE THE EVENT LOT
FREE EVENT SHIRT
1 RAFFLE TICKET FOR PRIZES
NO REFUNDS/NO EXCEPTIONS
Registrations may be transferable

9am - 5pm

Stone Mountain Park, GA - 1000 Robert E Lee Blvd, Stone Mountain, GA 30083

Gate entry fee $20 (this is per the state of GA and is not included in your event registration)

Show location: Skyride Parking Lot


Raffles, Food Trucks and Much MORE!



Please Note: Spectator Parking is $20 Per Vehicle which is the fee you pay at the park gate

Alcohol is NOT Permitted at this Event 
Hang Tags
You will receive your event hang tag in the mail with your apparel (if you purchased any) prior to the event. You must have this tag hanging from your mirror and displayed as you enter the show to gain entrance. If you transfer your registration, you are responsible for getting your hang tag to the new registrant.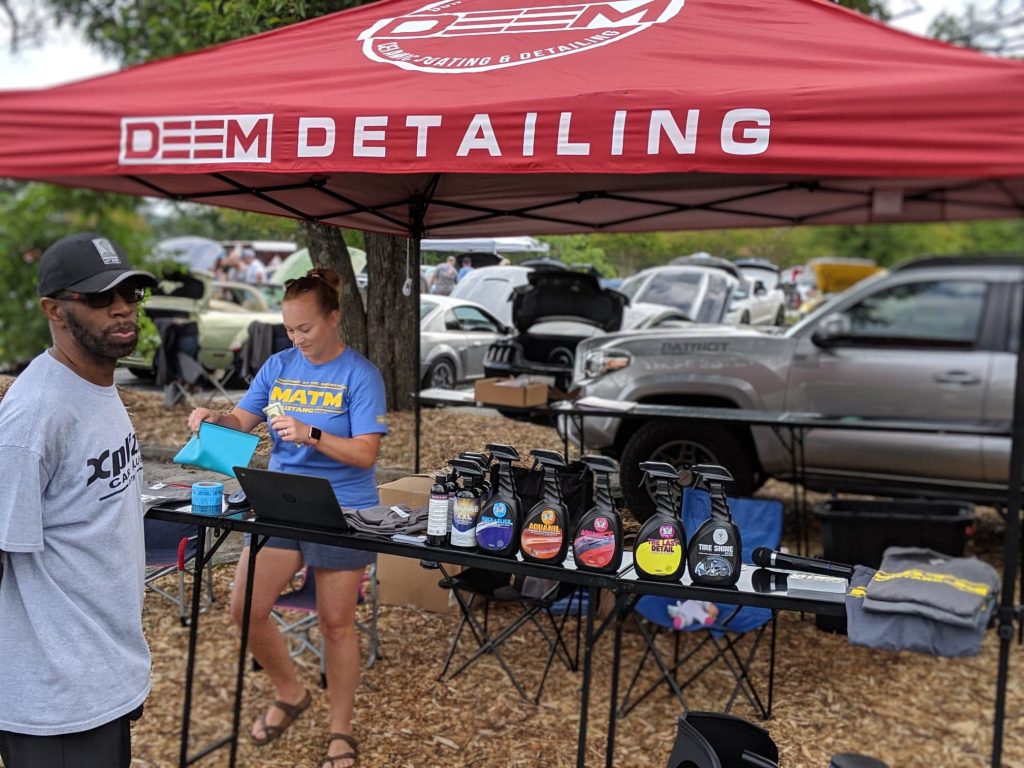 DEEM DETAILING will be on site as a distributor for Croftgate USA Car Care Products. They will be loaded up with all the best products from Croftgate to offer you all day at the event. 
www.deemdetailing.com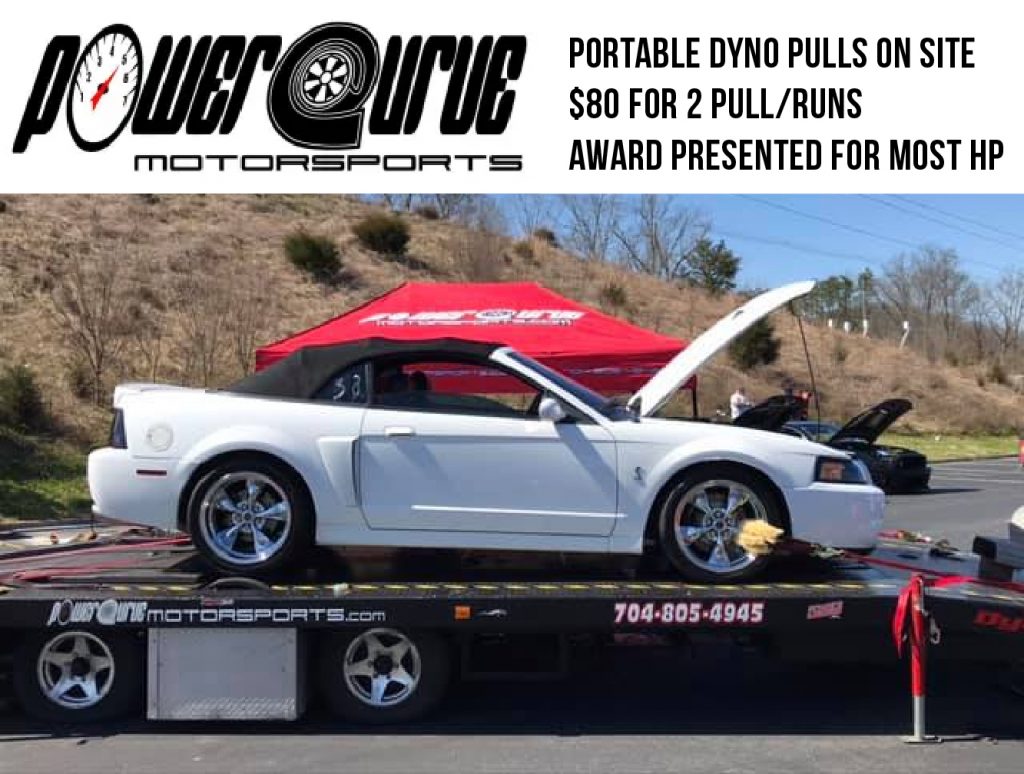 POWER CURVE MOTORSPORTS will be on site with their portable dyno. We will present an award for highest HP.
PORTABLE DYNO PULLS ON SITE
$80 FOR 2 PULL/RUNS